Log into your account on the Winamax's website. Choose My account => Hand history. Setup dates, choose Sit&Go games. Press Submit.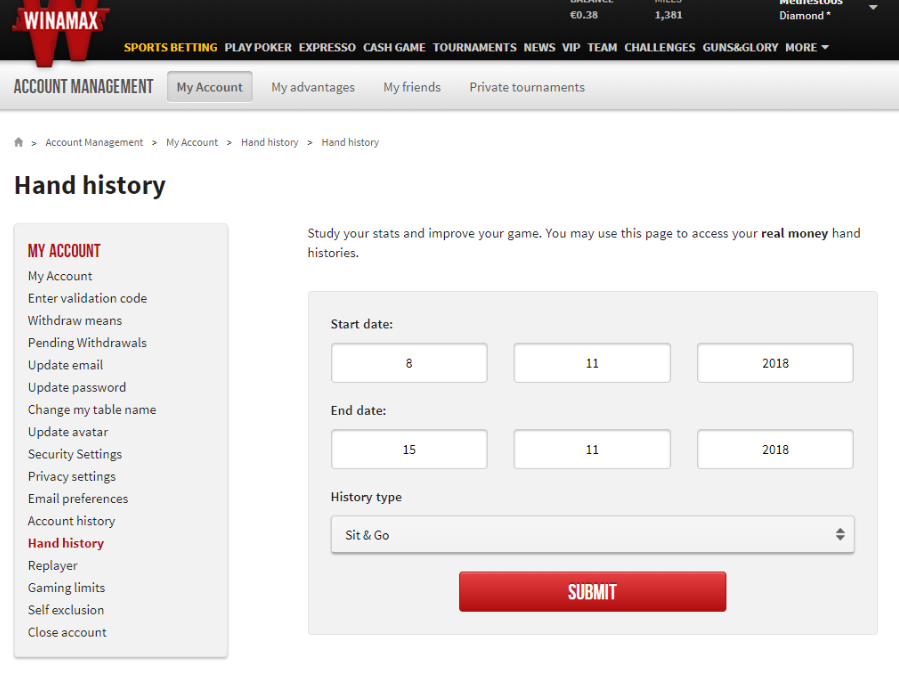 When you receive the letter with the link to the file, please make an appointment, contact support@hyperschool.ru

The link can expire, please download the file and rename it, in order you could easily find it.

Before the call open the letter from Winamax, the folder, to which the hand histories will be saved, and the Winamax client. Make sure the folder is empty. Close all trackers which can work with the hand histories.