The pool uses ET time (officially it is EST in winter and EDT in summer) to calculate results. This time is used by PokerStars, PartyPoker and other rooms' servers.

PT4, HM2, H2N show your computer's local time. Sometimes, it is the reason for some confusions because when you compare data with HyperTracker, the number of tournaments can be different.
To avoid this problem you should set up preferences correctly in your personal tracker considering the difference between time zones.
How to set up time
1. Find out what time it is in your time zone, when it is 12am ET. Open https://www.worldtimebuddy.com, choose EST (EDT in summer) and your city as the second point. Choose the sector when the day starts by EST and compare:
In this example it is 6 am in Prague, 8 am in Moscow, 2 pm in Tokyo.
2. Then set up your personal tracker
Holdem Manager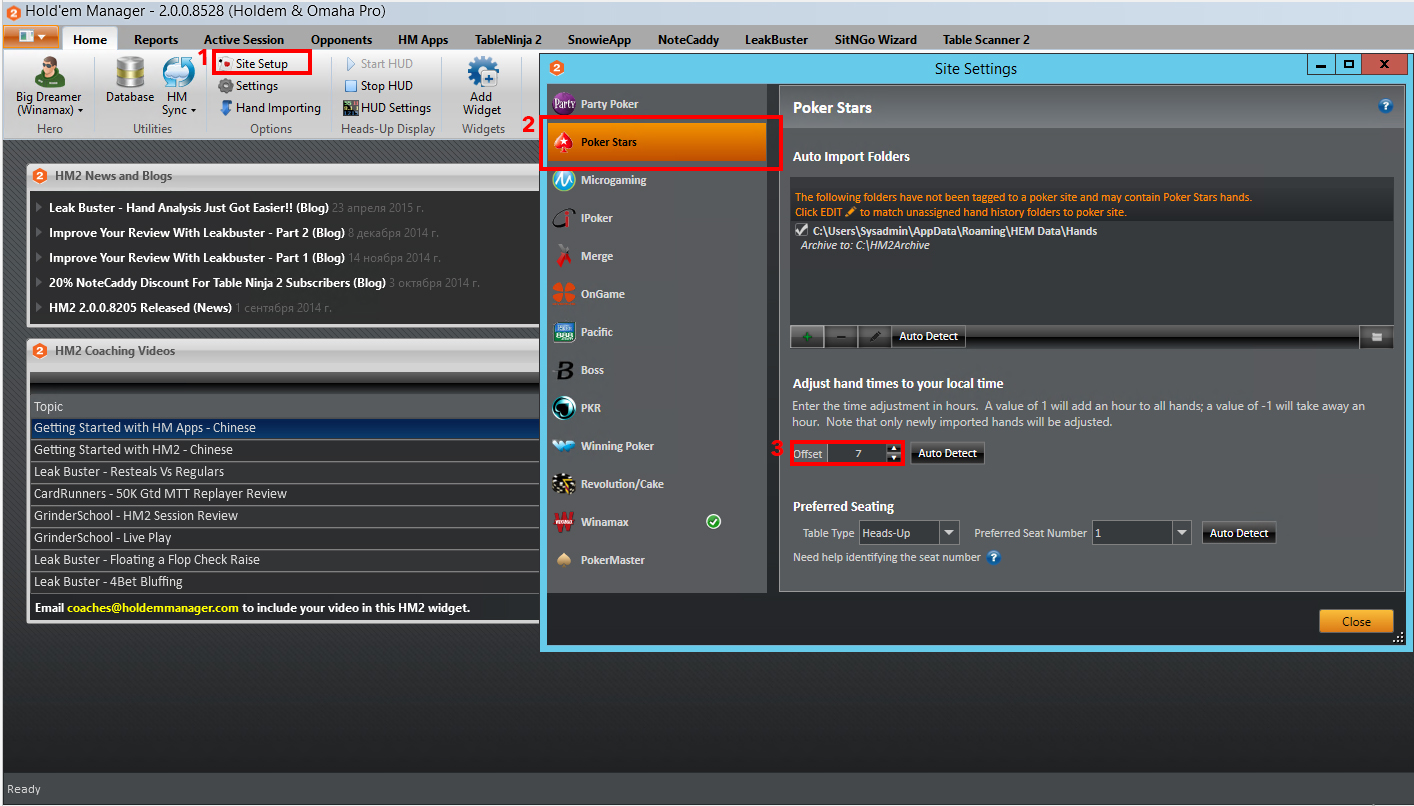 PokerTracker4